Scuba Diving Bali
with Southern Dreams Diving Club
Enjoy the best diving Bali has to offer!
Southern Dreams Diving Club (SDDC) is a boutique dive center located on the quiet beach of Buitan, south of Candidasa. It is a strategic place for scuba diving in Bali.
SDDC was founded in 1996, being one of the pioneer dive centers in Bali. Later, in 2016 Patricia and Ludo reopened its doors. We are a team of Instructor Trainers from France and Spain. We have been trained not in one, but in four different dive agencies: CMAS, ADIP, PADI, and SSI. Along with diving training, we have decades of experience in scuba diving, both in guiding and teaching.
You can rest assured, that you will have an unforgettable, safe, and fun diving experience with us!
We organize daily tours for certified divers who wish to explore the stunning and unique underwater world of Bali. Snorkelers are also welcome.
SDDC is located in the heart of the best dive sites in Bali!
Candidasa is a strategic place for diving on the island since from here we can access the best diving spots in Bali without long trips.
With this wide range of options, we cover more than 50 different dive sites. From protected areas offering the best dives for beginners to deep walls and drift dives for more experienced divers.
Custom dives for you
At Southern Dreams Diving Club we work individually or in small groups exclusively. We do not mix groups or mass dive sites. We offer tailored dives to each of our clients.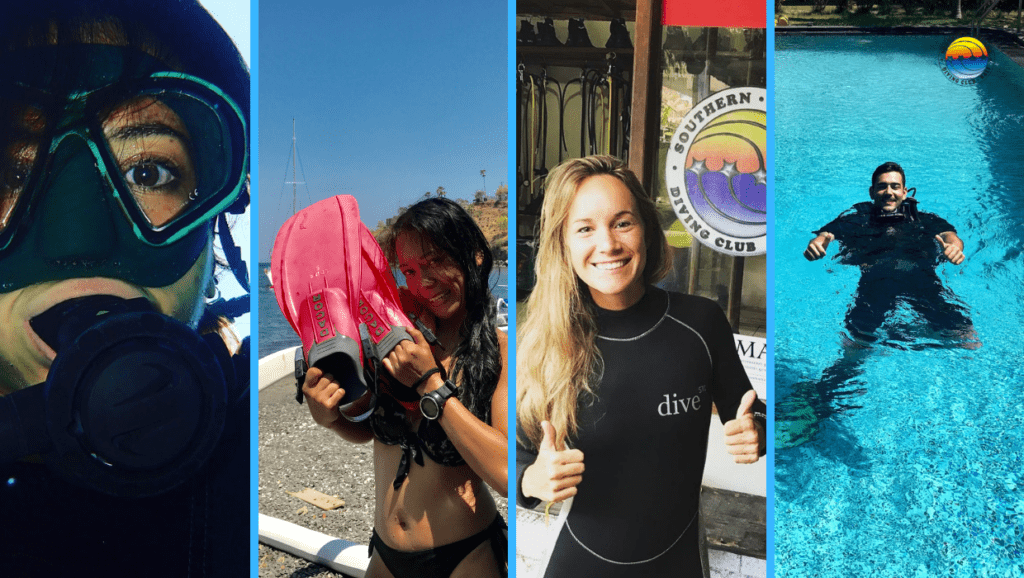 We are an affiliated and certified SSI and ADIP school. On request, we also offer PADI and CMAS diving courses.
At Southern Dreams we offer diving courses from Open Water Diver to instructors. We also teach a wide variety of specialty courses, such as deep diving and Nitrox.
We teach all diving courses privately or in small groups only
Why scuba dive in Bali with Southern Dreams Diving Club?
SDDC is a certified and affiliated SSI and ADIP dive center.
We are an international team of Instructor Trainers and Diving Instructors with decades of experience in guiding and also teaching scuba diving.
Our team speaks Indonesian, Balinese, English, Spanish, and also French.
We follow international safety standards.
We work individually or in small groups exclusively. What's more, we offer tailor-made diving to our clients.
The diving equipment is new and in a perfect state of revision.
SDDC is a diving center with a family atmosphere.
Your safety is our TOP PRIORITY. Our entire team is trained in First Aid and Oxygen Administration. On each tour, we carry emergency oxygen and also a first aid kit.
We love what we do. In fact, our passion is diving, and we share it with each one of our clients.
Located in the heart of the Coral Triangle, Bali has more than 393 spies of coral and also 952 species of reef fish.
Furthermore, Bali is surrounded by not just one, but two oceans, creating unique marine biodiversity. As a consequence, diving in Bali is extraordinary.
Bali offers some of the best dives in the world.
Divers on the island can see from the rarest macro creatures to impressive pelagics, such as elegant manta rays and ocean sunfish. Bali has it all!
Visit our blog about marine life in Bali to know all the creatures that are waiting for you!
Check here our latest post!
---
Book your dream diving holidays now!