THE BEST DIVE  BALI HAS TO OFFER
Feed back from our guest: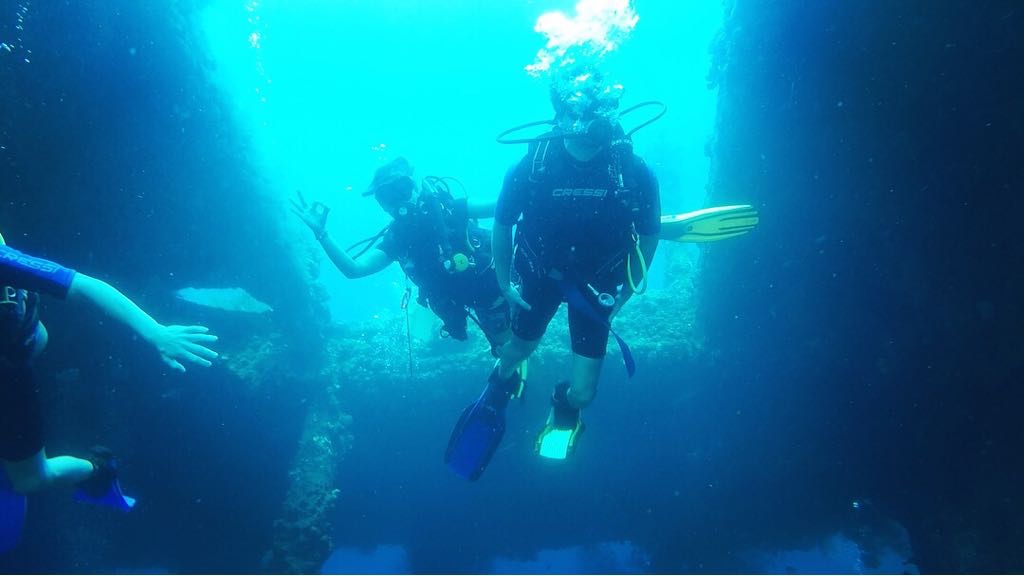 Victor did his Try Dive with Southern Dreams Diving Club on March 2018:
Had a great first ever diving experience with Southern Dreams Diving Club from Candidasa, Bali.
We lived at Casa Marbella right next to the Southern Dreams Diving Club in Candidasa (Bali) and since I wanted to look at the opportunities to experience diving for the first time I went to check it out with some friends. All of them with (some a lot) more experience. When we went there in the evening they had just left but Marina called Ludo who came back to talk to us as we only had the following day to dive in. We arranged a day of diving where our 3 different levels were taken into consideration, tried on equipment and agreed on a very reasonable price.
On the day of the dive we went there in the morning and they took us to Tulamben where we (me as a first time diver and two who needed refreshing) were given an intro. We jumped in the water and since I was the only beginner Patricia more or less literally held my hand during the entire dive, which was really nice since I never dived before. She was really good at making sure I was comfortable with the different exercises before progressing. After finishing those we dove to the wreck and I had an amazing experience. We saw a turtle right away and a lot of different exotic fish as well as the wreck itself is really cool to look at.
After the two dives we had a good meal and a beer where we exchanged experiences from the day.
All in all a really good experience – especially for me as a rookie diver 🙂
Ludo, Marina and Patricia are all very nice people.Can only recommend SDDC – hopefully I will dive with them again some day.
In February 2018 Dustie was diving with us, and she sent us her feed back:
Need 6 starts to justify the great diving experience with Southern Dreams Diving Club from Candidasa!
I spent my Chinese New Year holiday in Bali diving with Southern Dream Diving and it was the best diving experiences as a fun diver I ever have! I am a freelancer PADI instructor and have been diving for fun all over SE Asia. I always prefer boutique dive shops to those huge dive operations. Yes I am friend with Ludo and Patricia. But I am not biased. Because even with me as the only diver for a couple of days, Ludo or Patricia would give full and comprehensive dive briefing. Nothing is skipped just because I am an instructor/friend. I am used to setting up my own gear even on fun dive trips. But Ludo always beat me to it. I had to protest: "Ludo, don't spoil me like that!" During my 8 days of diving with Southern Dream Diving Club, they arranged variety of dive sites for me and the other divers.
The best part is the night dive on the Liberty Wreck. Ludo and Patricia knew I ADORE bump head parrot fish. They kept it as surprise to show those magnificent creatures sleeping in the cabins of the wreck. When Ludo guided me to look into the cabin, I was literally face to face with a gigantic bump head! I was completely taken in awe! I didn't expect to see those majestic beauties up, close and personal. This is just my dream come true!
We also set out to scout new dive sites. And the dive site we scouted was fantastic. A shark nursery cavern where mothers lays eggs and baby sharks hatch! We stayed quite at the bottom and just look as those mom shark cruised to check us out. Baby sharks were shyer. Another fantastic close encounter! And there are those marble rays in the cavern as well. I found a sort of nudibranch always present near the shark nurseries we visited.
Ludo and Patricia are great instructor and very passionate divers. They simply love diving. Very keen on exploration and finding marine creatures. We always enjoyed ultra long dives. Unlike other dive guides who just want to rush home and end the dives around 40, 50 minutes, I have had record breaking longest possible bottom time with Southern Dreams!
One thing worth mentioning is the location. In Bali the best dives are actually around the NE corner. So based in Candi Dasa, dive operations could easily reach Tulamben, Amed, Candidasa (numerous great dive sites) and Padang Bai. From Padangbai, fast boat could reach Nusa Penida as conveniently as from Sanur. If staying in the southern area (Denpasar, Nusa Dua, Seminak, Kuta, Sanur etc.) the daily commuting to Tulamben could be super tiring. But in Candi Dasa, it is just much less hustle!So staying in quiet and beautiful Candi Dasa, and dive with comfort and easy commuting would be my choice in my future Bali diving trips! Ludo and Patricia are so much fun to dive with and to share a dive trip with. As a boutique dive shop, they always offer divers small group. They are sincere and attentive. You will sure have an memorable dive trip!
In January 2018 Marisa spent few days diving with us, read her feed back: 
Absolutely amazing! 100% recommend!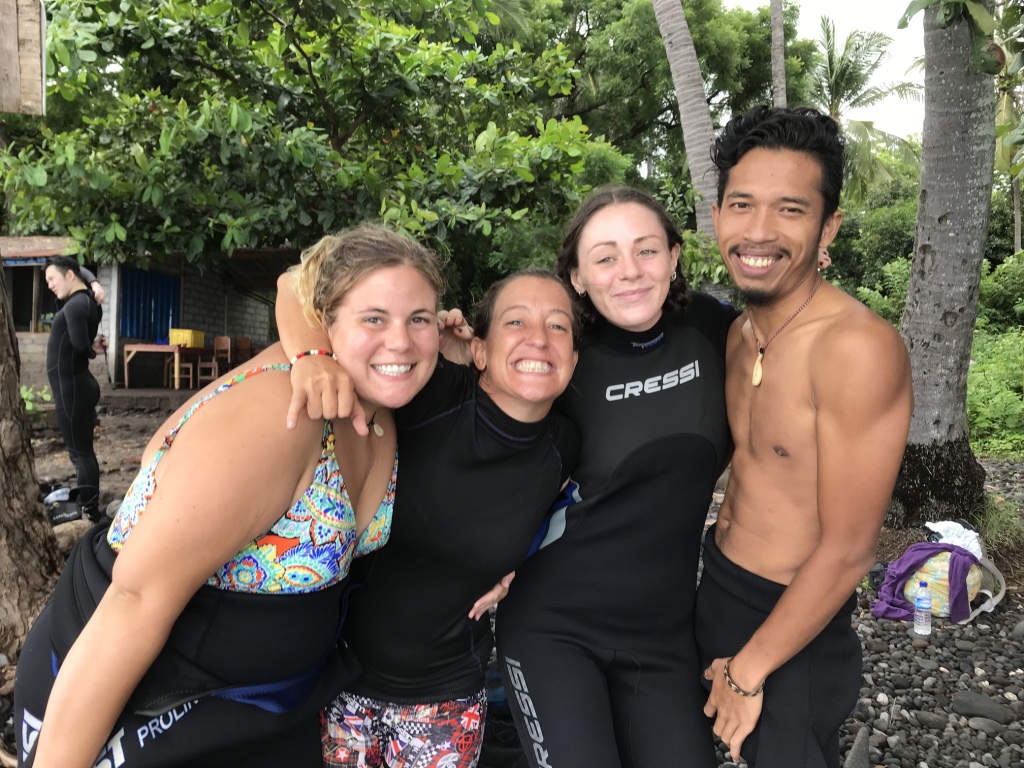 Where to begin.. this was my first time diving and I couldnt't have asked for a better experience with better instructors. Ludo & Patricia are by far amazing! From the first time meeting them, they are welcoming, caring, genuine people with a passion for the wonders in the ocean. They speak with such knowledge and truly care for the safety of their divers and ensured we had the best dive we could possibly have. When we got to the dive site, they explained everything we needed to know to be safe and prepared when entering the ocean. After gearing up, we dove in and they constantly checked if I was comfortable and doing ok while I took in the beauty around me. Bottom line, I would 100% recommend to anyone that they should dive at Southern Dreams Diving Club when in Bali!
John Denis reviewed Southern Dreams Diving Club – 5 star 21 November at 16:00 ·
The absolute best. Patricia and Ludo were amazing. Very personalised service and fun folks to be around. Will dive with them on our next trip to Bali.
Jorge Trueba reviewed Southern Dreams Diving Club –
These guys are rock stars!!diving around the Candidasa area is amazing
In July 2017 – Mariano wrote: Wonderful Diving Trip!
Southern Dreams is located in the Candidasa Village, 2 minutes always from Casa Marbella Villas where we stayed during 5 days. Patricia and Ludo arranged the transfer for everyone, including my 20 month old son, and all required gear to Amed beach. Ludo arranged Lunch for everyone and looked after a Discovery Dive for one of our party and arranged a snorkelling guide for the kids and some of the adults. Wonderful dive spot! At the end they washed and pack all of our gear! Premium service!
Reviewed May 3, 2017 by Donald B –  about Southern Dreams Diving Club
"Brilliant diving in Candi Dasa, Bali"
As a retired dive instructor and Padi dive shop owner I just want to thank Patricia, Ludo and Southern Dreams Diving Club for an unbelievable scuba diving experience. With their knowledge of all the dive sites they were always capable of putting together a day of diving that was only surpassed by the next time we dived. There was never a dull moment on any of the 30 dives I did with them the month I was in Bali. From wonderful macro dives, with seahorses, nudi branches and plenty of other small creatures to dives with Manta rays, sharks and turtles. With a combination of there passion for diving and giant hearts they truly love to tend to there customers daily needs. Just can not wait to return next year for some of the greatest diving I have ever done. Thanks once again and I'll see you again!!!!!
 April 14, 2017 Finnurgeir commented about Southern Dreams Diving Club
Pleasant and professional
We were staying in Candidasa and noticed the shop as it was very close to our accommodation. We popped over for visit to hear about our options. Patricia and Ludo were very forthcoming and provided many flexible options based on our experience level.
The dive was very pleasant and flawless experience, we were in good hands of Ludo and Adrian exploring the underwater world of turtleneck and temple around the Blue lagoon. Lots of creatures got pointed out to us – and I must say I repeatedly got surprised by the small details and creatures that were brought to our attention. Really taught me to be on the lookout for the smaller things – there are so many hidden gems.
27th of March,  reviewed Southern Dreams Diving Club:
Bamboo sharks, Black/white reef tips and Mantas….What more do you want!!!
I did a number of dives with this company which was a great and different experience on every dive. We did drift dives, caves dives and cleaning station dives. I saw a greater diversity of species in the few dives i did with this great team than I have done whilst working as a professional diver in Thailand for 10 years. From the small beautifully coloured frog fish to the larger more majestic Manta Rays.
Diving with Ludo or Patricia was great fun and they make a brilliant team working together, making you feel comfortable at every stage, from picking up in the morning to the drinks and chats in the evening. Highly recommended and will return to take on some more exciting dives. I cant wait to return!
In  February 3th, 2017,  Pantomima reviewed Southern Dreams Diving Club
Fantastic diving and very supportive leaders
My last diving experience was 14 years ago in Belize when we were taken into stormy waters that left having an anxiety attack. I thought I will never dive again. When we arrived to Bali my husband was insisting on going diving and I thought I should just try and see how it goes – there is always an option go back to the boat.
Ludo and Patricia I can call one flawless team – they took us on one fantastic adventure and took care of both of our needs. I felt supported and taken care of the whole time. Today I can say with confidence – my trauma I got 14 years ago with one negligent dive shop was completely cured by Patricia's and Ludo's support. I could not thank them enough for their great support, patience and expertise.
We both would go diving with them in a heart beat and will be sending all my friends there.
In January 2017 Tristan B said
Best dives in years of professional diving
I am a Scuba diving instructor, and a big fan of weird and rare underwater creatures… And this diving center if perfect for that, Ideal spot with amazing instructors/guides … sharped eyes…
I really want to thank Ludo & Patricia, because I dove for the first time as a client with them in many years, and it was great.
Dive with them and you will see animals you could never see somewhere else.
In January 11, 2017, chinsan0 wrote: 
Great dive service with personable and friendly hosts!
My sons and I did 4 dives in one day, yes 4 dives (1 night), with SDDC just a week ago, and we thoroughly enjoyed the dives even thought the weather wasn't so good because of the rain. We enjoyed it very much because of the care and service that we received by Patricia and Ludo. Contacting them and making arrangement for the dives were easy and Patricia was very responsive as I tried to finalise the dives I want to do, up to just the day before the dives. Also, enjoyed nice conversion with her over lunch on many different topics, of course diving was a major one.
Ludo was our dive master and we received best care and support on the boat and in the water. He was professional, knowledgeable and guided was well during the dives.
I truly appreciate his emphasis on safety and proper ascend process be followed. Learned some underwater photo tips too by just observing what he does. Loved hearing about many of his life and dive experiences while we rest between dives.
Overall, we had a great experience with SDDC in Candidasa and will go with this dive center  again when we make it back to Bali, hopefully sooner than later!
December 2016, Viktoria and Christoph say: Christoph and me stayed in lumbung damuh for vaccation. Southern dreams is in the same street and so we decided to dive with patricia and ludo. I have never dived before and so i did a try dive. I really liked it from the first moment on and patricia was so patient and made me really comfortable with everything. I really enjoyed it and so i decided to do the open water course. I never regret it because patricia was the best teacher i could have imagined. She made me feel safe from the first moment on and we had lots of fun. Christoph did fun dives with ludo and he also enjoyed every moment underwater. We have great memories with both of them and can highly recommend it to everyone. Viki and christoph
November 2016, Mike writes: Fantastic diving experience with probably the best two dive guides "Ludo & Patricia" I've ever dived with! A well planned and managed dive company I would strongly recommend Southern Dreams Diving Club if your planning to dive in Bali. Ludo's attention to detail under water is amazing and made all my 10 dives absolutely first class. Many wonderful dive sites and amazing reef life to observe in warm, clear waters. A fantastic diving experience thank you so much Ludo & Patricia I'm defiantly coming back next year best wishes and regards Mike
October 2016, O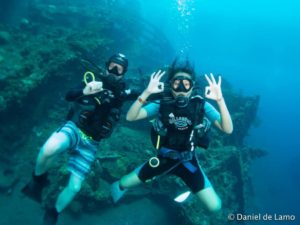 liver says:Wow, that tall French instructor found inner peace under water. Seems he speaks language of the fish. He pointed out Macro Creatures I haven't seen in 15 years of diving worldwide. My girlfriend started her advanced course with Patricia and is still smiling when we talk about the wreck dives at liberty. Don't miss the dive sites nearby the dive shop. Like the Jetty, a perfect macro dive site just around the corner. Great rental gear and value for money is perfect. If you want to avoid crowds and prefere personal service, this is the place to go. Thanks Ludo & Pat, you made our vacation.
September 2016, Roger says: Second time in Bali, but first time to do any dives, 24 in two weeks. What a nice and professional Dive Center.
All dives were well prepared. 12L or 15L, air or nitrox, rental equipment, it's all possible. They gear up your equipment for every dive. You can leave your own equipment at the dive center, like I did, they rinse it and make sure it's packed for the next dive. Even the transportation and lunch is fully arranged for you. How relaxing is that!?
Most relaxing was they didn't limit the dive to 45 minutes, but group divers according to experience and air consumption.
The Dive Center is closely situated to several of the most beautiful dive sites of the Island at Candidasa, the jetty for instance. Just overwhelming, especially guided by Ludo. He shows you more in one dive than you can handle.
Other dives, e.g. Tulamben, Amed and Seraya, are about an hours drive by mini-bus. During the ride you can visit a palace/temple and stop for a nice view of a rice field.
You can also dive Manta Point, Nusa Penida, which I did twice. Ludo shows you the manta's where you can see them alone, not with all the other divers out there. This really made it an unforgettable experience for me.
Thanks Ludo and Patricia for all the great dives with you!
August 2016, Dr. Sujani writes: Being beginners we were initially apprehensive about diving but it turned out to be truly out of this world experience thanks to Patricia and Ludo. Right from answering each and every question we had even before we landed in Bali to showing us a whole new world underwater, they were there at every step. They made it so easy! They patiently guided us through our baby steps in scuba diving. We loved every minute of it!! They go out of their way to make sure we have a good day. Our trip to Bali was an extremely short one so we wanted to incorporate as many places as possible and tirta Ganga was one of them. Though they didn have to do it, but they still took us all the way there and patiently waited till we took a million photos and got us back to our resort. A day well spent.. 🙂 Highly recommend southern dreams diving Club.. 🙂 it's awesome! It's awesome! It's awesome!!
July 2016, Tamsin says: Our family of 2 adults and 2 boys aged 10 and 12 have just finished 3 days of diving with Ludo and Patrice. A very personal experience, our dive requests were met to a very high standard, ensuring all members were able to dive at a range of remarkable sites that met our considerable varying abilities. Ludo and Patrice worked very hard each day to Ensure everyone had a great experience. Our 12 year old did his padi advanced course with Patrice who was nothing but supportive, encouraging and a great teacher. Ludo must be commended for his professionalism and kindness to our 10 year old, ensuring he was able to do some tricky sites including the wreck dive, which we all loved. My Husband loved the experience for which we had come to Bali for and were not left disappointed. Based in a small village near candi dasa, the dive center is well worth seeking out for a very personal diving experience, tailored to your needs.
June 2016, Brian James says:  I hadn't been diving for 20 years and when Ludo and Patricia were giving a demonstration in my hotel swimming pool I thought I'd reacquaint myself. Patricia's instruction was very professional and put me completely at ease. So much so that I booked a day's Refresher diving with them. We travelled from my hotel in Candidasa to the Amed region. Ludo's instruction was great and I did 2 shore dives. The visibility, variety of coral, fish and other marine creatures were better than I expected. Ludo pointed out several creatures that I would have missed. These included a seahorse, cuttlefish and nudibranches. Full marks to Southern Dreams diving!
May 2016, Sheila says: Conquered a major fear today ! Went diving for the first time Thank you to Southern Dreams dive instructors. Ludo was amazing patient kind, caring – did I mention patient haha. I could not of done the dive without his encouragement . Patricia and Ludo are amazing dive instructors – Southern Dreams is their dream. I highly recommend them to anyone that wants to discover the magic of the ocean. They are thorough and clear with instructions – checking constantly with you and assisting you in every step of the way. I will certainly be back with more friends for another dive with them
Apr 2016, Fran says: He pasado unos dias muy buenos de buceo en Candidasa, Tumlamben y Nusa Penida con Ludovic Amevor y su mujer Patri…la galleguiña..de Southern dreams diving club de Candidasa..he tenido unos grandes buceos …lo he pasado muy bien…he acabado eso si …cansadisimo…pero feliz…..y se han portado conmigo mas que como un cliente como parte de su gente…RECOMENDABLE 100%
Y el hotel un lujo.
March 2016
,
Phil Marcus writes:
Patricia and Ludo were amazing scuba diving instructors! My mother and I were in Bali for vacation and this was our first scuba adventure. We did two one-hour dives and saw some amazing deep-sea sights!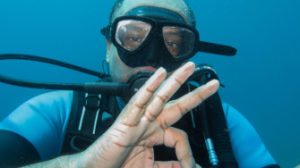 Feb 2016, Rao says:  
I had the most amazing time diving in Bali recently. Patricia and Ludo are absolutely amazing dive instructors and showed me the most amazing underwater sights in an around Candidasa. Diving on the old American shipwreck was perhaps the most amazing thing I have seen in a very long time, definitely as far as underwater sights are concerned. They are charming, funny and very professional and know their way around to ensure a great diving holiday. Thanks guys. I hope I can come back soon and dive with you both again.